Cerio Announces Composable Infrastructure Breakthrough That Moves Beyond a Single PCIe Domain to Compose Any Resource in the Data Center to any System
The new Cerio platform's patent-pending technology provides an open, agile environment at the scale of the data center for unprecedented availability and sustainability.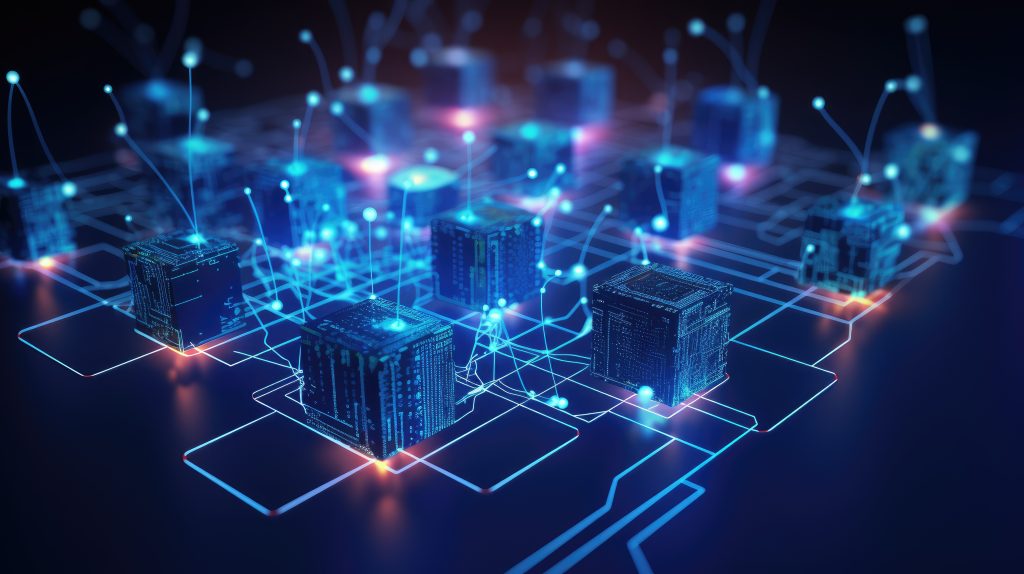 Ottawa, October 10, 2023 – Cerio today announced an industry breakthrough in composable infrastructure that moves PCIe systems beyond a single domain, delivering new "scale economics" for AI and Cloud data centers. A game-changer for availability and sustainability, this patent-pending technology provides an open, agile environment at the scale of the data center for more efficient, dynamic access to any resource.
Using the new Cerio platform, data centers can programmatically control infrastructure, allowing unprecedented operational agility to manage system capacity, upgrades and repair. Cerio leverages deep roots in distributed architectures and multipath fabrics in the design of highly robust, heterogeneous systems.
"Every major inflection point in computing is driven by the need for better economics, a better operational model – and now, greater sustainability," says Phil Harris, President and CEO of Cerio. "For the past couple of decades, we've been limited in how we build systems. No longer bound by a single PCIe domain, our customers can compose resources from anywhere in the data center to any system."
Adds Harris, "Pre-orders of the Cerio platform from hyperscaler, cloud service provider, enterprise and government organizations are a clear signal of the demand for a fundamentally new system architecture that is more commercially and environmentally sustainable."
Cerio is currently working with early access customers in North America, Europe and Asia-Pacific on the implementation of critical use cases that include scalable GPU capacity and storage agility.
Using high-radix distributed switching, advanced multipathing and intelligent system adaptation of protocols across low-diameter topologies, the Cerio platform delivers PCIe Gen 5.0 agility, resiliency and heterogeneity across endpoints including GPUs, NVMe drives, DPUs, FPGAs and specialized accelerators. Full backwards compatibility offers support for new and older-generation PCIe resources.
"The Cerio platform is driving groundbreaking research into AI acceleration, to optimize the flow of data on a per-application basis," explains Dr. Ryan Grant, Assistant Professor in the Department of Electrical and Computer Engineering at Queen's University. "We're using the unique multipathing capabilities of the Cerio fabric to optimize the precise calibrations of GPU selection, density and communications that will make traffic flows highly efficient and responsive in distributed, heterogenous systems."
ADDITIONAL LINKS
Learn more about the Cerio platform: cerio.io
For more on Dr. Grant's research at Queen's University, read the article.
Watch the CTO Leadership video series here.
White paper
Optimize your AI infrastructure without system limits
Find out how to achieve agility beyond the scale of a single rack of servers and resources.
Download the white paper